About iHealthSpace
We believe the best care can only be delivered when the people who share in your care, work together. Our mission is to create a place where you can build your care team and to provide you with the services and tools with which to connect, share and learn.
iHealthSpace is designed by folks* at the Massachusetts General Hospital who share a vision of creating a more personal, more collaborative health-care experience for you and your care team.
Join iHealthSpace to...
Link with your practice
Many of you will be invited by your practices or other care providers to join iHealthSpace. If you're linked with a practice through iHealthSpace, you will be able to**:
Manage your medicines
Renew prescriptions
Review your recent test results
Communicate with your care team, securely
Look up your upcoming appointments
Create health and wellness goals and track your progress with your care team
Browse patient resources authored or vetted by your doctors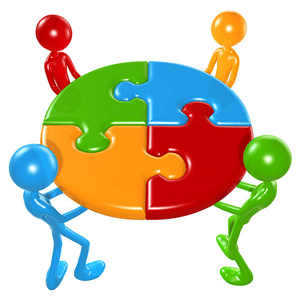 Gather your care team
Many of you receive care from different places and people. Nowadays, you may be using a variety of different websites to communicate with the different people on your care team. While we can't make those websites go away (they serve important functions of their own), we think it would be a start to make it easy for you to at least put everyone on the same page-- your page. Pretty soon, you'll soon be able to add individual providers to your care team, along with family and friends who are involved in your care.
Involve your family & friend caregivers
Some of you may come to iHealthSpace as caregivers. If you are a caregiver, a patient may invite you to link with a partner practice and manage an iHealthSpace account on his or her behalf. Caregivers are key members of the care team - stay tuned as we build up our library of tools to assist you!
Help us create your place
We're just getting started with our iHealthSpace community and we believe that we can only make it better with your help. We'll keep you posted on our planned updates, improvements and new features via our iHealthSpace Twitter feed on your home page. There's also a Feedback link on every page of the site that sends messages directly to the design team. So please: let us know how we're doing, send us feedback when you have trouble using the site and tell us about things you wish you could do. If something is not working for you or if you think something would be great to have, we bet there are others who feel the same way.
So, good luck, have fun and many welcomes to iHealthSpace.
* By folks, we mean patients, nurses, doctors, health educators, medical assistants, patient coordinators, project managers, web designers, programmers, engineers, and volunteers - anyone who has ever been a patient or has taken care of patients.
** Specific features will depend on the practice with which you are linked.
---
Return to iHealthSpace Login